Quebec Update
My dad and I (Debby) spent two weeks in Quebec, Canada. Our first weekend was with Pastor Judith Fortin of Lac St Jean. Traveling with us was Pastor Peter Shannon and his wife, Francine.  We had a weekend of revival meetings that were powerful and exciting. The Lord was moving more powerfully with each service. Both my dad and I sensed there
was a unique message coming from our ministry. Because we were a father and daughter team, we were able to bring healing to many who have not had a good relationship with their father. I was blessed to see many people respond for prayer and receive healing from past hurts. We also had a wonderful time worshiping the Lord with our impromptu
worship team. The last week and a half we spent with Peter Shannon and his wife Francine. It was a real blessing to see what God is doing in their church. Peter has been faithfully pastoring a small church in Ste Julian for the past 10 years. It has been a great joy for us to have a part in what God is doing. We had a weekend of revival meetings both my dad and I spoke, sang and played a lot of music. It was a great opportunity it's to see God  move and transform lives. Fred and I have always valued our friendship with Peter and Francine and it was a joy for me to be with them and have a part in what God is doing in French Canada.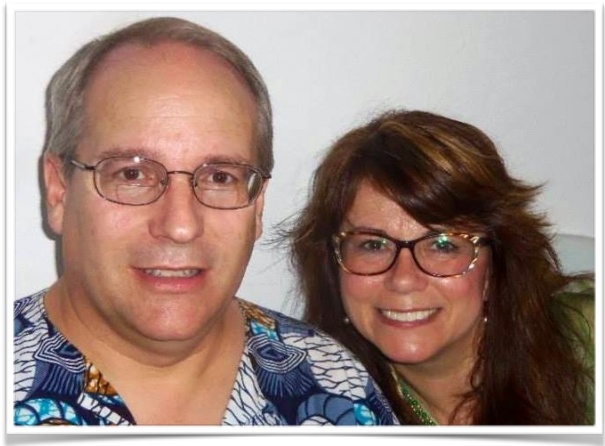 A Season of Change
Twenty years ago, this month, we changed from pastoring a church in PA. to full time missionary work. This past year has marked another season of transition for Fred and I. I realize that some of you may be wondering what is going on with us, as it looks like we
are going in two different directions. Actually we are going in many directions together. Some of you may know that Fred is now pastoring my dad's (Charley Elwell) church in Salamanca NY. He has added that to his already busy schedule. He is still traveling to
teach in Bible schools in West Africa as well as working on developing our own video Bible school curriculum. Pastoring has not in any way diminished his passion for West Africa. However because of his responsibilities in the USA he and I alternate our mission travel so that one of us is in our home church. I am also adding to my mission travel to make up for anything Fred is not able to do. This unfortunately means Fred isn't able to travel as much in the USA and in Canada. We are hoping that in the near future we will be able to travel more together as we miss each other. Yet we know we are in the will of God and we will continue on. Please pray for us, our family, our ministry, our finances, and health.
Gone To Heaven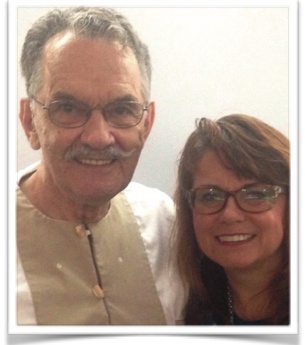 On July 4, my dad, Charley Elwell turned 79 years old and also went to heaven. Letting him go was one of the hardest
things I have ever had to do. Since the first of the year, he had been telling everyone that he was ready to go to heaven. He had, just a few weeks before, spent 4 hours climbing one of our local mountains. So even though he had been ill for a couple of weeks, we were surprised by his passing.
I knew he was dying as I sat with him night after night. I cherished every last minute. He shared with me many little tidbits that I will never forget. He told me he was going to heaven and that he had finished his race. That afternoon, surrounded by his family, he went to be with Jesus. As I stood at the foot of his bed, I saw him, like a vision or hologram, standing, wearing one of his western hats. He tipped his hat at me and turned away and he was gone. 
As many of you know, my dad made the first mission trips to the Philippines and to the Ivory Coast, Africa. He made relationships with ministries that Fred and I would eventually work with. Now years later, hundreds of pastors in many countries called him their spiritual father. If it had not been for his faith, Fred and I might never have gone on our first mission trip or moved to the Ivory Coast. He was the one who encouraged us the most when we felt inadequate or when we had no money. He always said God would provide if we would go and God has always done just that. 
He and I were privileged to travel to Quebec this last  spring. It was the last trip I made with my dad. We spent a few weeks singing and preaching. Daddy, played his guitars and harmonica in every service and loved every minute of it. We also were blessed to share with many who had never had a relationship with their own fathers. My dad prayed for many people that their hearts, that had been broken by bad family relationships, would be mended. It was a precious time. I am so grateful to have had that opportunity with him. Through the years, he wrote hundreds of poems and countless songs.  No one ever forgot his messages cloaked in humor or songs. Many people still remember "Any Ol Bush Will Do" or "The Lord Is My Shepherd Who is Yours?" He taught in many Bible schools and was a favorite teacher wherever he went. He influenced my life in so many ways that I could never recount them all.
Prayer Requests
1. I leave for Benin and Mali September 9-October 2. I will be ministering in Bible schools, local churches and a National woman's conference.
2. Fred will be teaching in West Africa for Bible schools, October 16-November 11
3. Pray for our schedule and our finances
4. Pray for Marie-Louise. She is attending Brockport University
Information: Debby's Books
If you would like to order Debby's books, they are available in 2 ways.
Contact her direct or order from Amazon.
Booking now for 2018
If you would like to have Debby come speak to your church or fellowship contact her by
e-mail or phone. debby@davismission.com 716-376-0803
Support information
Make checks to: Valley Christian Assembly Missions
Mail to:
Valley Christian Assembly
132 Prospect Ave
Salamanca, NY 14779