Dear Friends,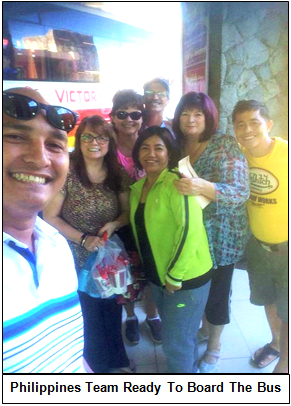 2016 is here! We are off and filled with anticipation of what God will do! We thank God for the blessings of 2015. Also we want to say, "Thank you for all of your love, prayers, and financial support throughout 2015."
As we say, "all plans are subject to change." Fred's time in Africa in September and October did not go according to his plans. Debby's time in the Philippines in November and December also had many late changes to her plans.
Fred returns to Africa, January 28th. Our plans had to be changed at the last moment for security reasons. That means we won't be in the North of Ivory Coast, Mali nor Burkina Faso. In all things we want the Lord to lead and we believe that the center of His will is the safest place.
Prayers
We need you standing with us in prayer! Pray for safety, health, finances, and that every time we speak, we help people draw closer to Jesus and strengthen the leaders.
DEBBY'S FALL PHILIPPINE REPORT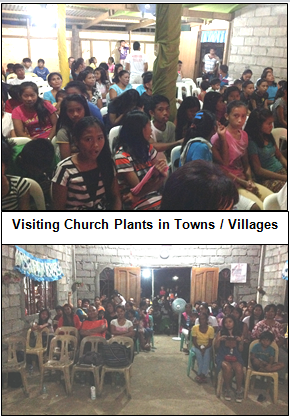 One thing we always say about mission trips is, "you have to remain fluid." Flexible isn't good enough because it will eventually break. This trip was filled with "fluid moments."
My team and I started in Manila. My dad flew on to Palawan and spent his time there teaching at a Bible School. Judith Davies (from Scotland) and Pastor Steve & Sherry Sersen (from Baltimore) traveled with me up to Baguio. Pastor Joseph and his wife Teresa took us to their church plants in Isabella, Kalinga and Mountain Province. We visited 6 churches and had revival meetings with ministry time at the alter afterwards.
One of the highlights of our time in mountain Province was seeing the young adults on fire for the Lord. We watched them run churches, lead worship and pursue God. We were impacted by their zeal and wished we could bottle that enthusiasm and bring it back with us to the US.
From there we traveled back to Manila. Judith flew on to China. Because of the attacks in Paris and president Obama attending the APIC conference in Manila, the city was shut down for security. Team members traveling to Manila were stuck in China for 3 days and our flights to Palawan were canceled and rebooked for 5 days later. There were many things that we had to adjust to on this trip, the problems in Manila were just one of those things. Needless to say we were obligated to be fluid.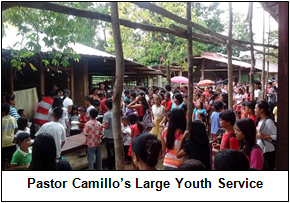 Olivia and Tim finally arrived from China and we were able to fly on to the island of Palawan. Pastor Jun suffered a stroke just before we arrived, so Pastor Camillo and his wife Betty, traveled with us. We ministered in over 13 churches from ElNido in the North to Aborland in the South. Everyplace we went we preached, sang, and prayed for people. One Pastor's wife told me that they wait all year for me to come and encourage them. Many of these churches are in remote areas and receive few, if any, outside visitors and encouragement.
At the end, we caught up with my dad and the whole team spent Sunday at Pastor Jun's church. From there we flew back to Manila and then back to the USA.
Thank you so much for your support and prayers.
Please Pray For Our Time In Africa
January 28-29 – Fred & Bill Chapel fly to Ivory Coast
February 1- 6 – Two large seminars in Abidjan
February 8-13 – Seminars in East – Abengourou & Bondoukou
February 16-19 – Large Seminar in Bouake for all the North
February 22-27 – Seminars in West – Soubre & SanPedro
February 29-March 8 – Fred & Bill fly to Benin for Bible School & Togo & back to Ivory Coast
March 8-9 – Debby & Deloris Chapel + Evangelist Stephen Strader fly to Abidjan
March 9-24 – Fred & Debby – Bible School mornings in Abidjan
March 9-12 – Evening Stephen Strader Crusade in Bounua
March 13-16 – Evening Stephen Strader Crusade in Yopougon
March 18 – Fred, Chapels & Steven Strader Fly back to USA
March 25-27 – Abidjan – Easter week & weekend for Debby
March 28 – Debby Flies home to USA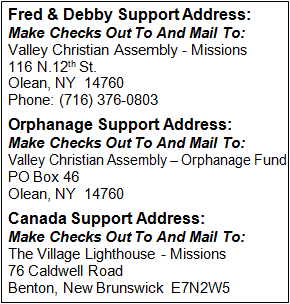 Thank You So Much for your Love, Prayers and Financial Support! May God Bless you abundantly!